NEED MORE SPACE?
Space is at a premium when it comes to property. That's particularly true in densely populated urban areas like Kuala Lumpur. However, that doesn't mean you have to move to a new house to find more room to grow. We're here to explore how you can make the most of your home, while increasing its value. Have you ever thought about renovation? Let Mudah talk you through why you should.
Many people assume that if they need more space, they need a new property. What if we told you that you could double the size of your home without even moving? If you live in a terrace house in Kuala Lumpur – you can – and it's all down to the rules introduced by Dewan Bandaraya Kuala Lumpur (DBKL) back in 2017.
THE ONE RULE TO RULE THEM ALL
As the local planning authority, DBKL has control of rules and applications for developments and renovation. In a bid to tackle the growing need for housing space in Kuala Lumpur, they introduced new and more favourable rules for renovation in 2017.
"As land prices continue to escalate, the new DBKL renovation rules will help people to increase their property value" said Datuk Paul Khong, Managing Director of Savills Malaysia Sdn Bhd. "For families that are facing financial constraints and want to utilize and maximise the plot of land they own, under the new renovation guidelines, they can do that."
The new rules apply to standard-lot terrace properties in the Kuala Lumpur area, allowing an increase in plot ratio from 1:1:3 to 1:2:5. That can make a big difference to the size and value of your home.
For example, if you had a terrace plot measuring 2,000 square feet, previously you could have a total built-up floor area of 2,000 square feet over a maximum of three floors. Under the new regulations for this terrace house plot, you can have a total built-up area of 4,000 square feet over a maximum of five floors, assuming of course it meets all other relevant regulations and standards.
Let's look at an example in Mont Kiara. If you were to buy a 2,200 square feet apartment in Mont Kiara, it would cost you approximately RM2 million. As an alternative, imagine if you purchased an old terrace property in Mont Kiara for RM1 million, with a built-up area of 2,000 square feet of floor space. Renovating your landed property to add another floor, could give you a total of 4,000 square feet at the same price, assuming your requirements incur the standard renovation costs.
ADDING VALUE TO YOUR HOME
Since built-up space is what adds value to a home, you're achieving double the space for the same cost, by taking advantage of DBKL's regulations.
Remember that when it comes to the price of property, location has a huge impact on value. But when it comes to renovation, costs remain the same across most parts of the country – expenditure centre solely on raw materials, construction and manpower involved. That means the costs of a like-for-like renovation are the same, whether it's taking place in Bukit Tunku or Tampin. Hence, the value of such renovation rules is best capitalized in high-traffic urban areas, where the price of a piece of property is most likely higher than those in fringe areas.
Under the new rules, residents in Kuala Lumpur can seriously consider just expanding the space of their own property rather than increasing the competition for buying new homes.
ROOM TO GROW
You only have to look at the latest (2010) census figures to see why this is so important. In 2010, Malaysia had a population density of 86 people per square kilometer. But the population density in Kuala Lumpur was 6,891 per square kilometer, and those numbers are a decade old! Estimates today put that number more towards 17,000 people per square kilometer. There's been a lot of movement to Kuala Lumpur in those years. That's a lot of people looking for a home in a space that isn't getting any larger.
Aside from the chance to expand as your family needs grow, renovation also offers a great investment opportunity. It's not just about buying a tired old home and turning it into something fresh. This is also a chance to buy an old home and turn it into something bigger. That means more returns on your investment.
If all that doesn't sound good enough, DBKL even introduced a new paperless system for submissions in January 2019. The very obviously named Kuala Lumpur Integrated Submission System (KLIS) should make the process easier to submit renovation applications.
It's difficult to say what this means for property prices overall in Kuala Lumpur. The ability to renovate and create larger homes should (in theory) slow down price rises on larger landed properties in the city. Since more people have the option to expand the property they own, less people should potentially be competing for larger properties in the future. There's also a potential knock-on impact to other property types as families can stay in a single home longer, putting less pressure on housing as children move out to find their own space.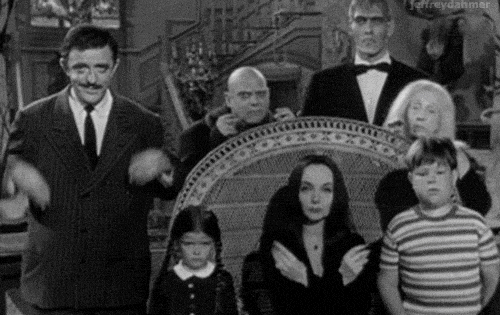 There's also a question of whether this policy should be expanded to other urban areas in Malaysia. Kuala Lumpur is the most competitive property market in Malaysia, making it an obvious choice to pioneer this sort of rule change. But other towns and cities are also facing a squeeze. With Malaysia's population expected to increase to 40 million by 2050, with 85-90% of people predicted to live in urban locations, plans like these might be more than just an economic opportunity – they could be an important part of ensuring adequate housing for the future.
Whatever the situation 30 years from now, it's clear that our cities are getting busier, and people need more room to grow. Changes to renovation rules like this mean that even if space is at a premium, you have some great new opportunities to find or develop the right home for you.